ALL PHOTOS ON THIS PAGE DONATED TO THE
Unofficial NLRFD Website by NLFRD Ret. Capt. Jim Dancy
BELOW: CENTRAL FIRE STATION ABOUT 1914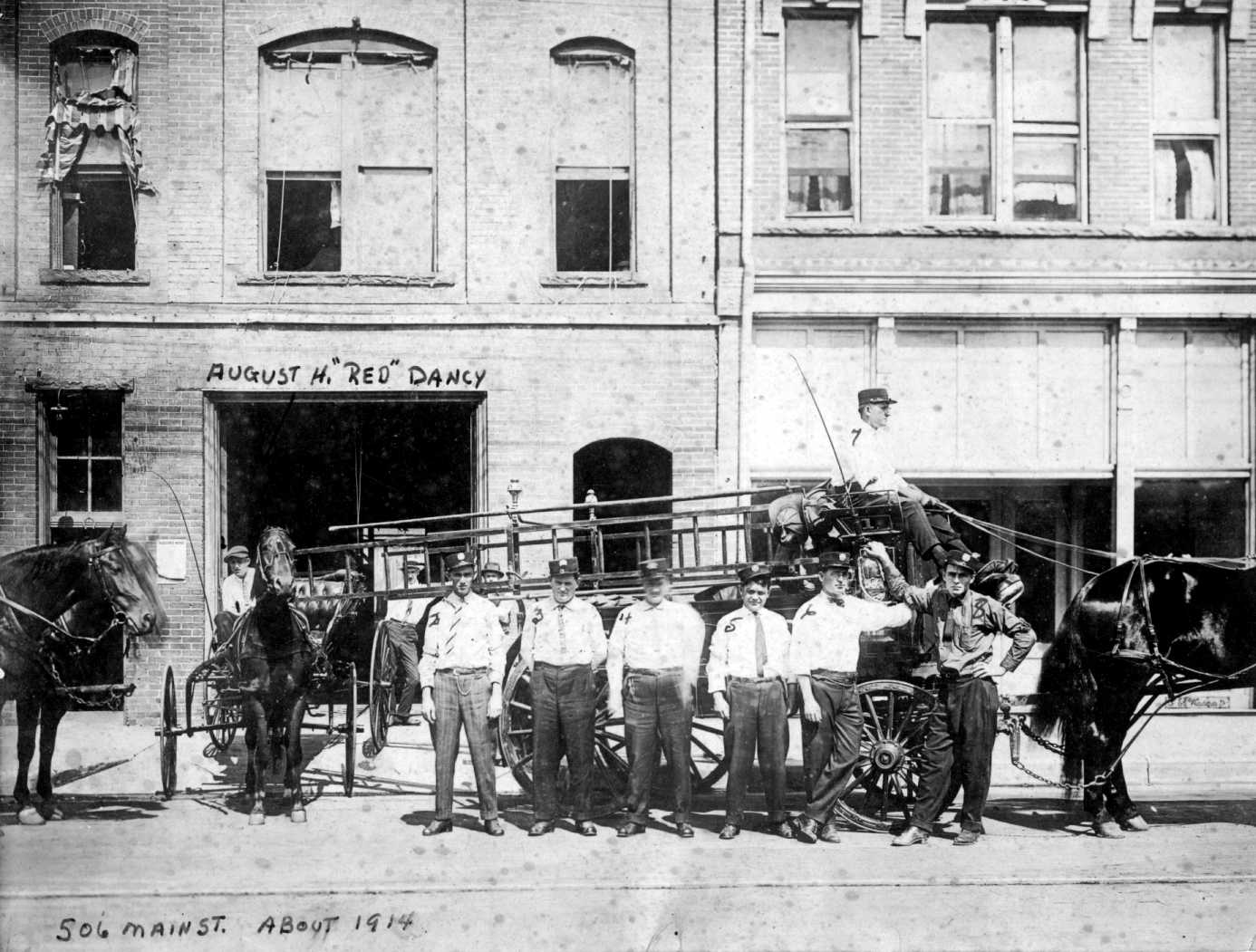 Names of Firefighters to be posted soon! The Driver of the Buggy (Battalion 924?) was August H. "Red" Dancy.
INTERSECTION OF WASHINGTON AND MAPLE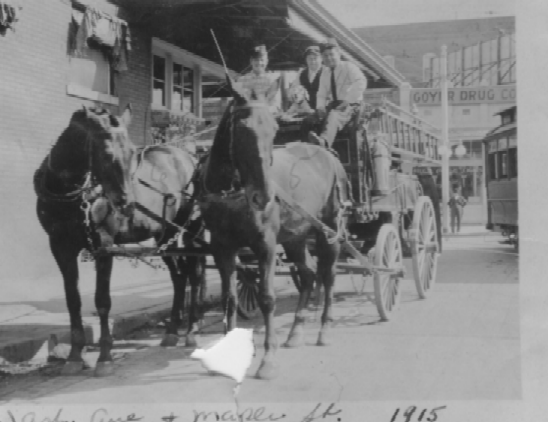 The Pride of the Department at the time! This photo was take at Washington Ave and Maple in
1915. The end of a streetcar is visible at the right. Again, the two choices in firefighting are so
evident: (1) A soda-acid fire extinguisher or (2) 2 1/2 inch hose -- hydrant pressure only.
A PHOTO OF EARLY ARGENTA OR NORTH LITTLE ROCK
FIREFIGHTERS STANDING OUTSIDE OF CENTRAL STATION
4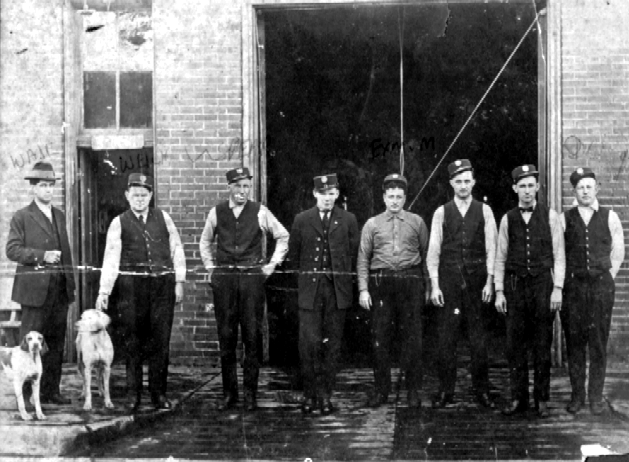 The names on the back of this photo are listed as: Wade, Welch, Spears, Unknown, Unknown, Unknown, Epps and
A.H. "Red" Dancy. (Dogs unknown!)
To The Next Page of Photos Donated by NLRFD Ret. Capt. Jim Dancy