PHOTOS OF ORIGINAL NORTH LITTLE ROCK FIRE STATION AT 15TH AND PIKE

The Original North Little Rock Fire Station at 15th and Pike. It first opened in 1918. The apparatus was a Ford T Model, which
had originally been the Mayor's car. The car was converted with a Smith Form-A-Truck Chassis so it could carry 1 1/2 tons
of weight. Next, one of the two Horse-drawn Hose Wagons was mounted on the rear of the vehicle.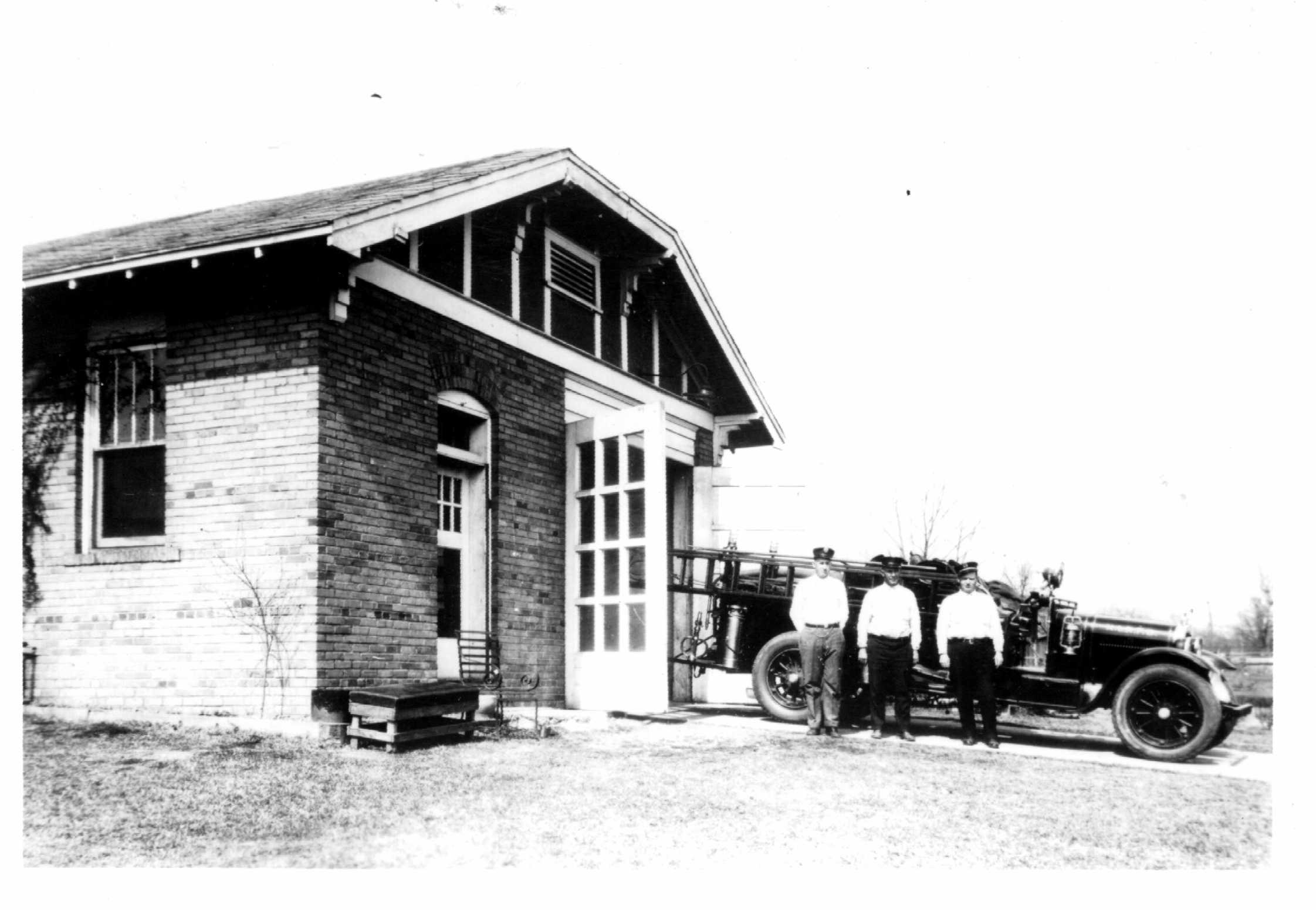 ........(Photo Courtesy of NLRFD - Joe Mc Call, Chief)
The Original NLR Fire Station at 15th and Pike. This was the SECOND NLR Fire Station to open. It was closed at some point
due to budget constraints, and was reopened in December, 1925. when the photo immediately above was taken.
The apparatus is a 1925 Dodge/Foamite-Childs. Company 3 remained in this building until 1940, when this structure was
torn down and the next NLR Fire Station at 15th and Pike was built on the same location.