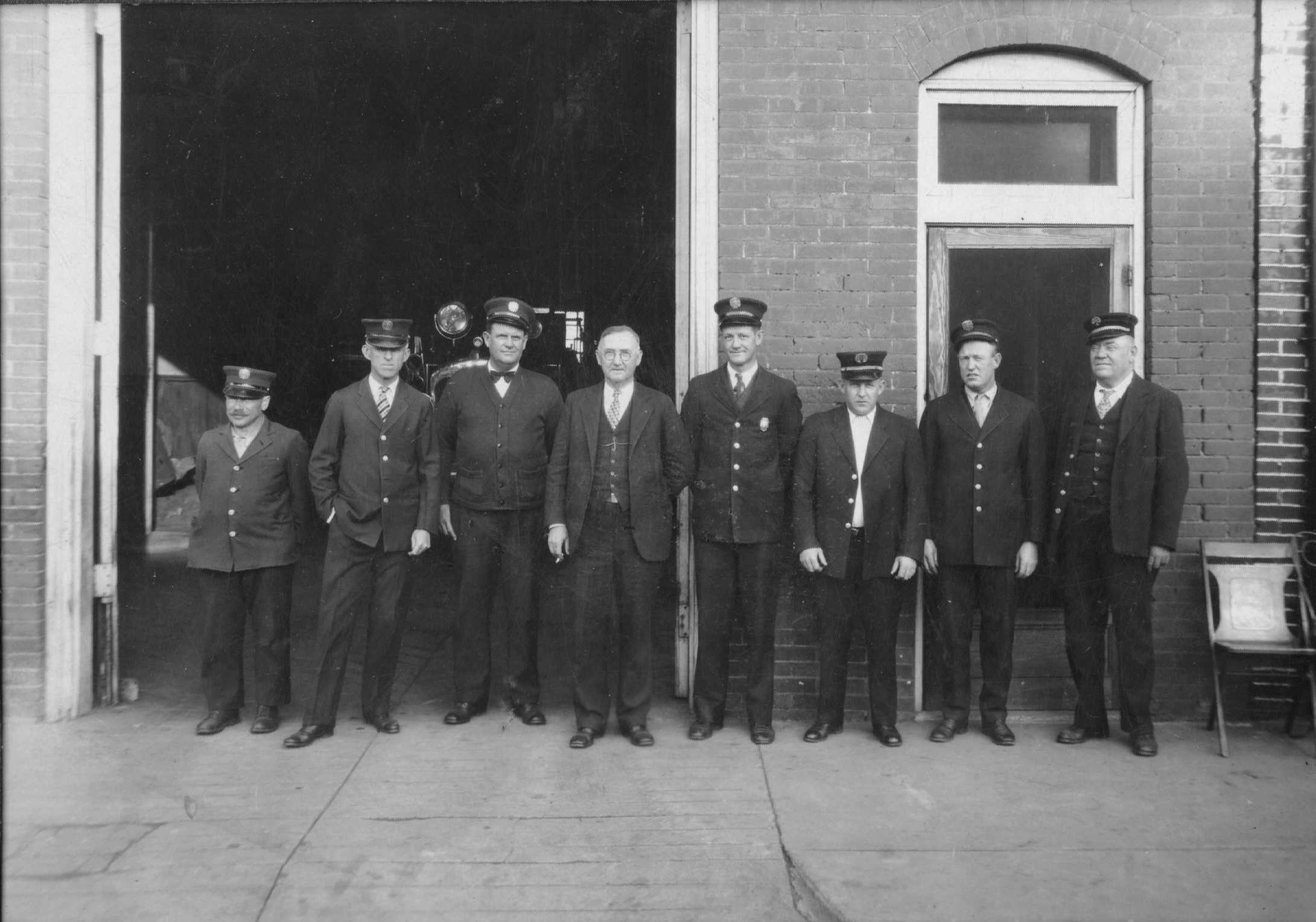 (Photo Courtesy of Mr. Jim Henry - Thanks!)
Old Central Station with a motorized apparatus inside. Note that the door was still for a single truck only.
Mr. Henry tells me that he and his dad both worked at Owens Funeral Home. The gentleman in the center
of the photo in the business suit was Mr. Robert Travis Owens, who owned the funeral home.
Jim Dancy (retired NLRFD Captain) identified the men in the picture as: "The Picture is from L - R Tom Crumley, Gaston McClain, Frank Neeley, Mr Robert T. Owens, John Neal, Raymond Nichols, August H. Dancy,& Chief Tom "Red " Welch.. It was Made at the front of the old Central Station 506 Main N. L. R. "
The fire engine parked just inside the station is most likely the '25 Seagrave. I blew the photo up about 5 times
normal, and ends of hard suction hoses are visible on the right. Also, the radiator ornament is a close match to
what another picture of the old Seagrave shows. If you have any information about this photo or the people
pictured, please e_mail me at:leeclark01@yahoo.com