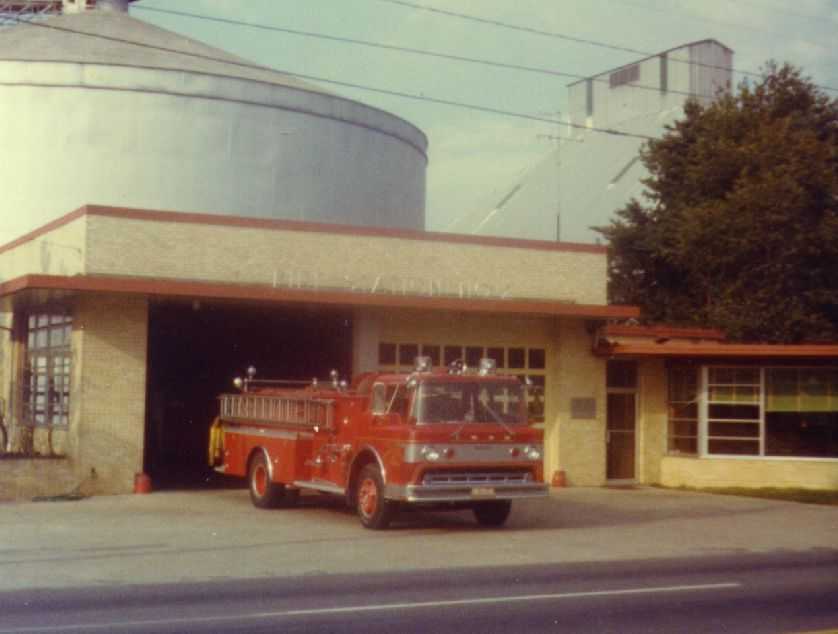 (Photo by Lee Clark)
OLD STATION 2 AT 2306 EAST BROADWAY
This Station 2 opened in 1955. The original idea was for two pumpers, or a pumper and
a ladder company to operate out of this fire station, since there was so much heavy
industry in the area at the time. Two fire trucks were here most of the time,
but one was a manned company and the other was a standby assigned here. This
Station 2 closed in 1992. Much of the industry in NLR had moved westward by then.