THE NLRFD IN ACTION IN 1955

This Webpage is Dedicated To The Memory of
N.L.R.F.D. Captain H.H. "Hack" Richards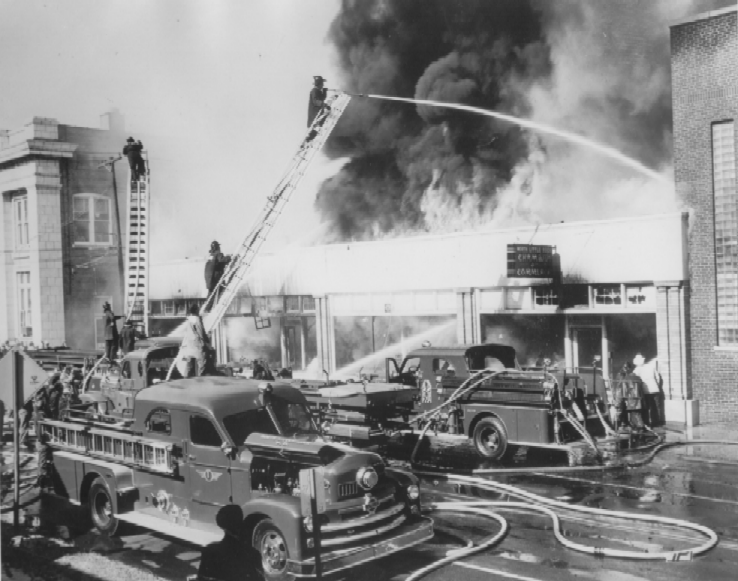 This Photo is From The Fire at The North Little Rock Chamber of Commerce Building just East of City Hall on Broadway circa between 1955 and 1957. Engines (Companies) 1 and 2 are visible. Also note TWO Seagrave 65' Aerial Trucks. (The The '53 is a Little Rock F.D. Apparatus. This particular vehicle was destroyed in early 1972 at a fire at 3rd and Main in Downtown Little Rock.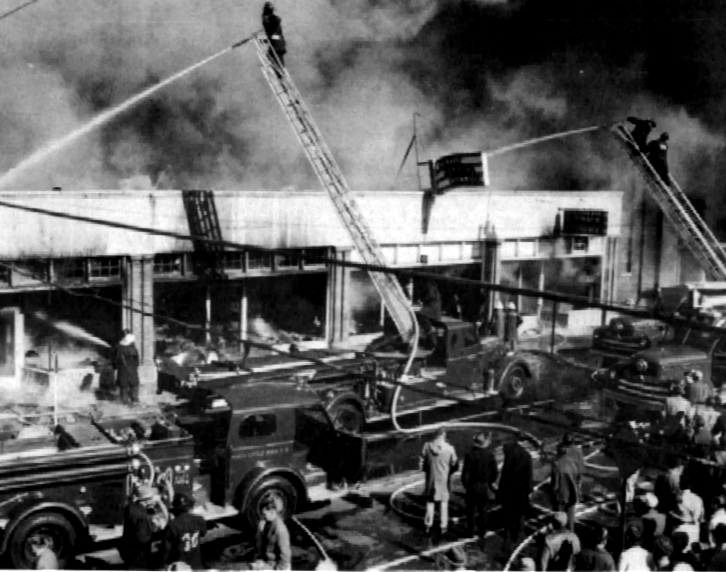 Here is another view of the same fire. One of the two '47 American La France Pumpers is visible
here- most likely Co. 3, sincne it is heading East on Broadway. Also, there is a good front view of
NLR CO.2 and Little Rock Truck 4, as well as a good side view of NLR'S Ladder Truck. The
Company Designation is hard to read, but it does not appear to have "1A" lettered on the door yet.

Photo Courtesy of Retired Capt. H.H. Richards
H.H.(Hack) Richards on ladder; Haskel Garvin on Turntable