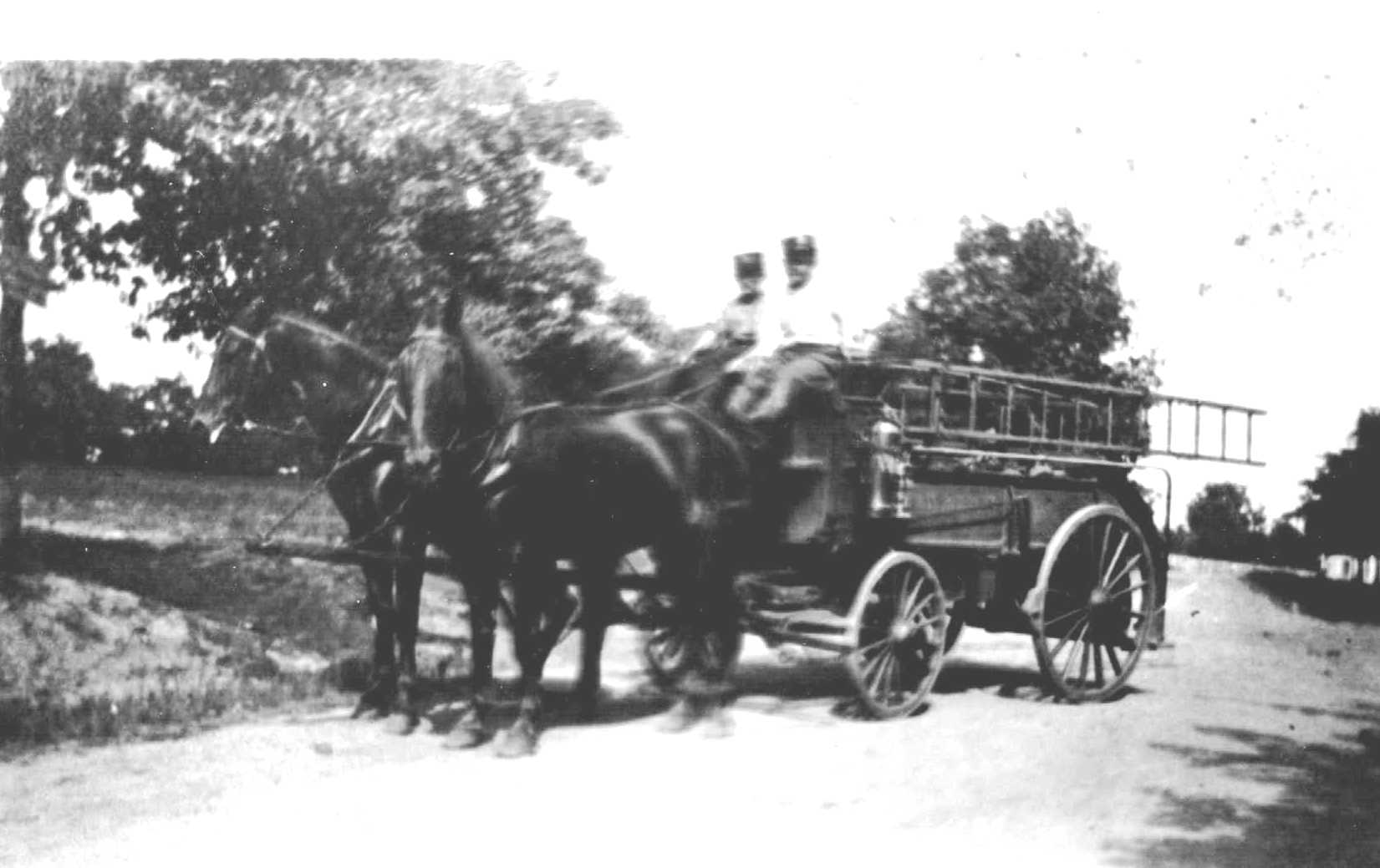 Thanks to the NLRFD and Capt. Roy Sanchez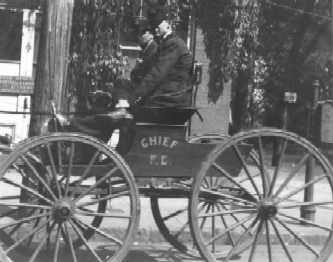 Photo Courtesy of NLRFD and Chief Joe Mc Call.
This had to be one of the first, if not the first Chief's Vehicle of the Department. Note the high wheels on the buggy. The sign
on the building notes the business within is the office of some attorneys. The metal box on the pole at the extreme right of the
photo is a U.S. Mail Box. I remember these in downtown North Little Rock in the 1950'S.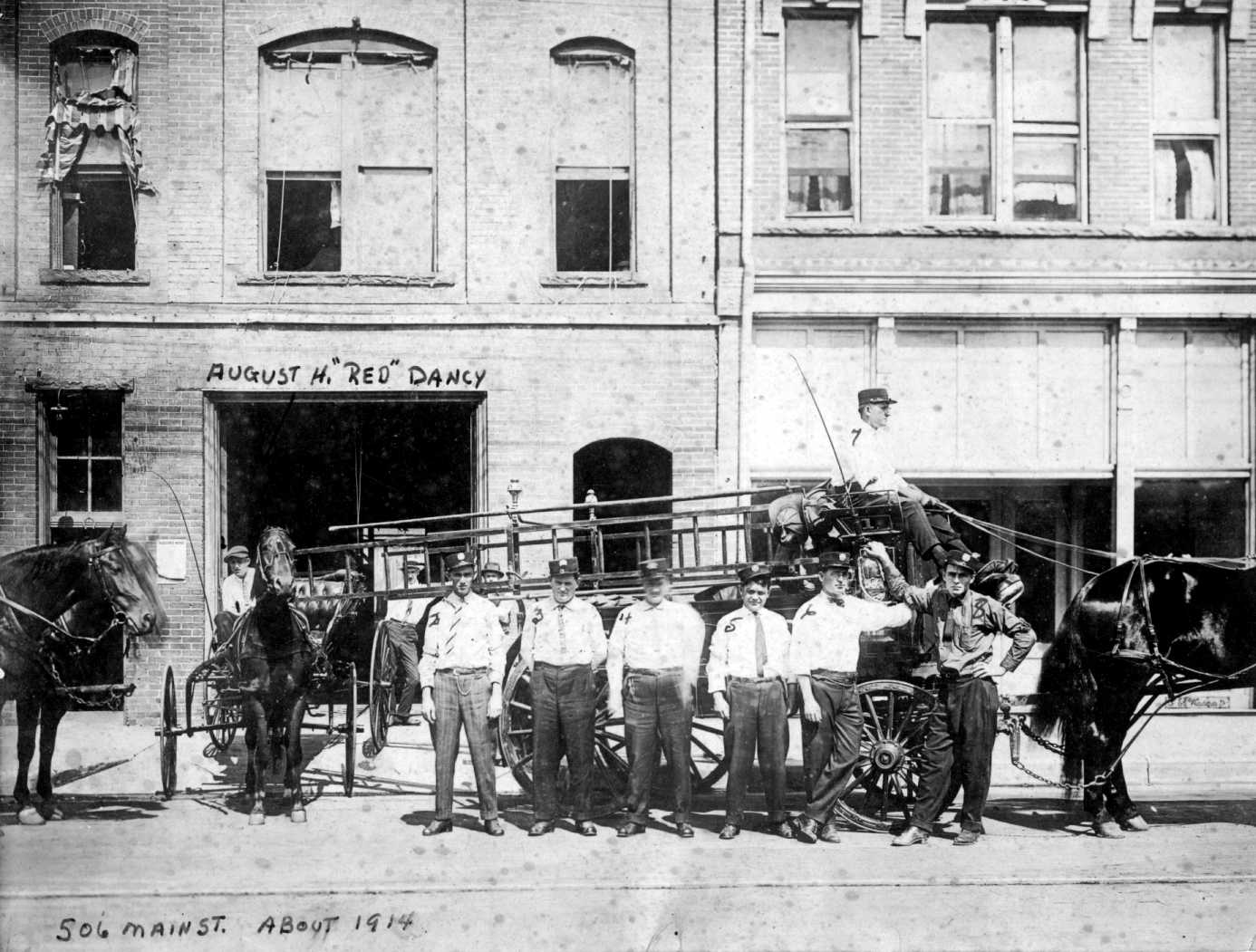 PHOTO COURTESY OF RET. CAPT. JIM DANCY
NLRFD CENTRAL STATION ABOUT 1914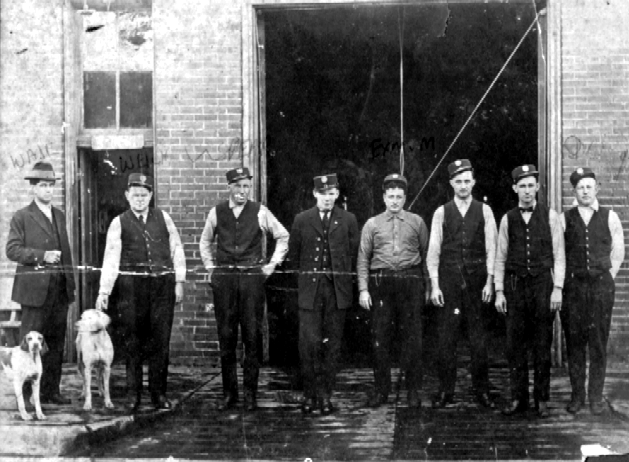 PHOTO COURTESY OF RET. CAPT. JIM DANCY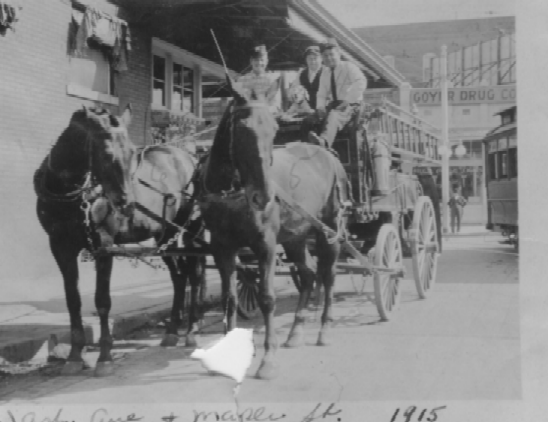 PHOTO COURTESY OF RET. CAPT. JIM DANCY
Washington Ave. and Maple Street 1915