THE UNOFFICIAL WEBSITE OF THE NORTH LITTLE ROCK, AR
FIRE DEPARTMENT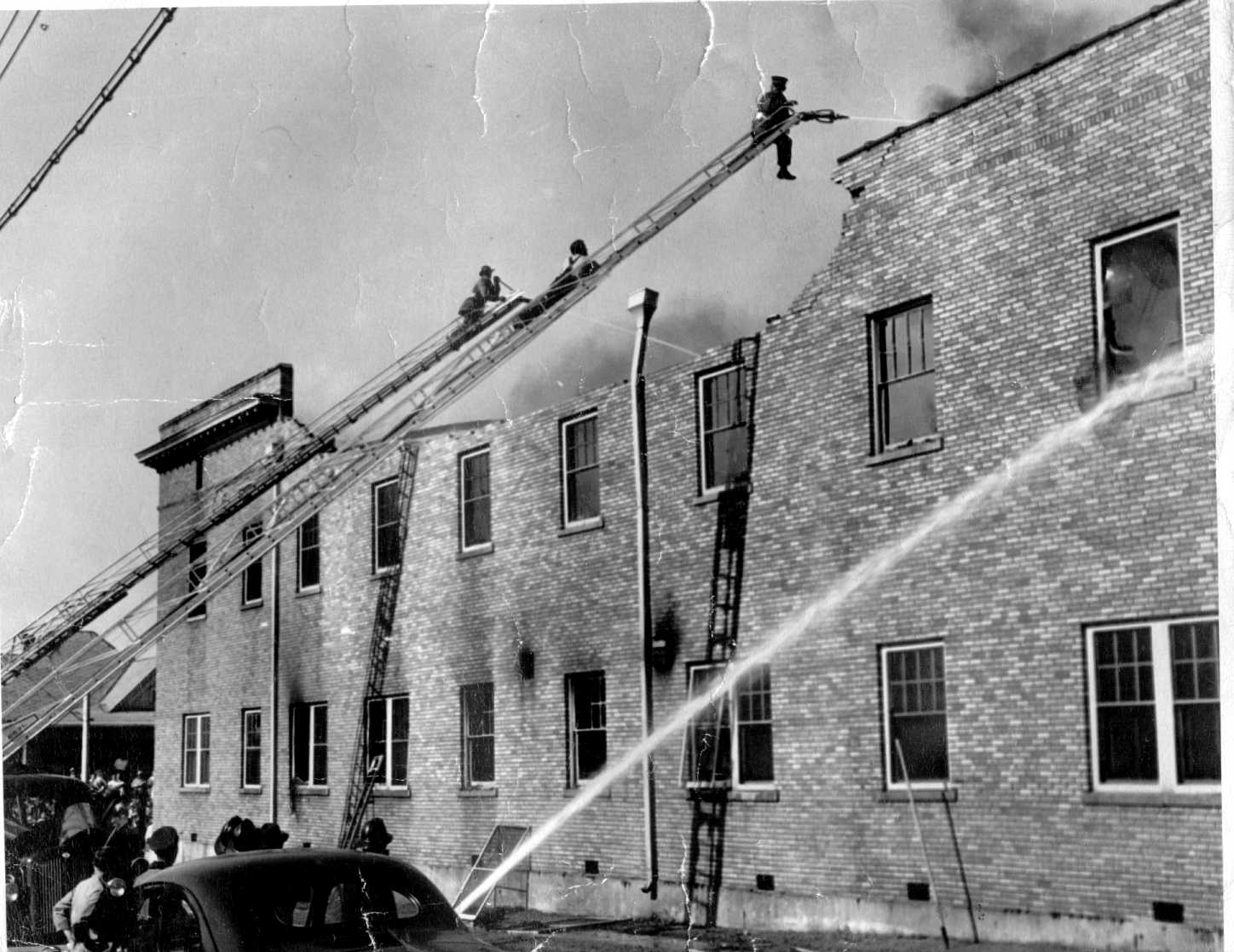 The most interesting thing about this photo may be the Ford Coup that is parked in the lower left of the picture.
This undoubtedly has to be the Chief's Car of the NLRFD at the time, because the 1947 Underwriters' Report
mentions a "Black Ford Coupe with no radio." I also have a document showing payments made on the '41 coupe.
The second aerial truck was from Little Rock. It was their open cab American La France aerial.