Retired Apparatus | Former NLRFD Stations | Old Documents | Historic Pictures| Museum Homepage | Website Homepage


Hold Your Mouse Over Any Category Above and do the same for the sub menu if necessary. Click on the item you wish to see.
HAZMAT UNIT 933
OF THE NORTH LITTLE ROCK FIRE DEPARTMENT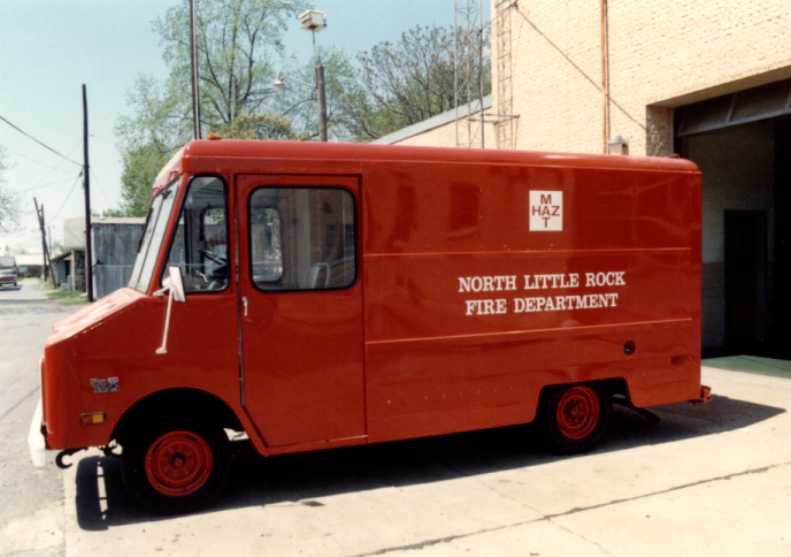 (Photo Courtesey of NLRFD Battalion Chief Lee Wilkins)
This Chevrolet van was originally a United States Air Force Vehicle, and most likely saw service on the Flight Line of the LRAFB.
It then came to the NLRFD, as the first Hazardous Materials Unit. Unit 933 was stationed at Central Station. It was eventually
replaced by Hazmat 938, which had a lot more storage space with its trailer.