Thanks to North Little Rock Fire Department Captain (retired) Jim Dancy for this picture. He identifies the
following people: A.H.Dancy at the Sterring Wheel (Jim Dancy's Father) A.H. "Red" Dancy was holding
Baby Florence Margaret Powell; Charlie Youngblood - standing next to baby. ( Others Unknown.)
To The Next Picture of the New Pictures From Capt. Jim Dancy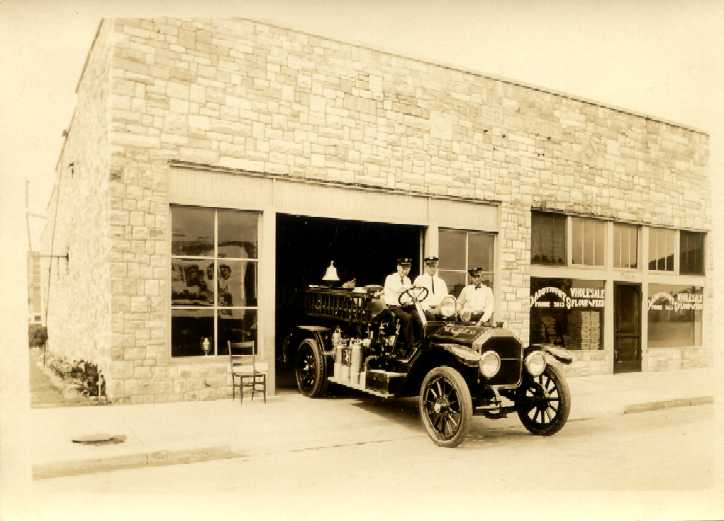 The Unofficial Website was given permission by Mrs. Ruth Farris to use this Historic Old Photo of the 1917 American LaFrance.
It had just been overhauled, and was sitting outside the FIRST Station 2 on E. 3rd. This was the R.R. Prioleau Building. "NLRFD"
was now painted across the hood in gold letters. (Argenta Fire Department used to be the insignia.) A search light and hand-crank
siren are both visible to the left of the steering wheel. The bell was mounted toward the rear of the pumper.